Social distancing is defined by the Centers for Disease Control and Prevention (CDC) as "remaining out of congregate settings, avoiding mass gatherings, and maintaining distance (approximately 6 feet or 2 meters) from others when possible."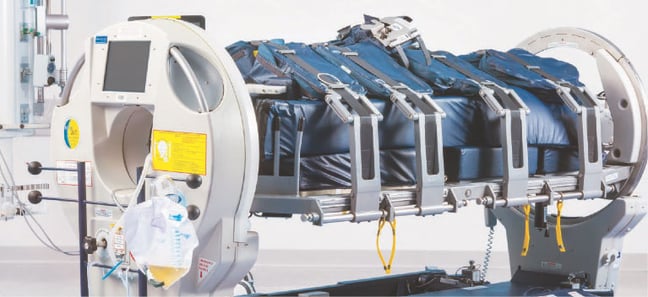 Restrictions, protection, isolation precautions and monitoring seem to be in every headline, every news station or social media news feed daily. Separating ourselves from our friends, families and others is not only physically challenging, but also emotionally and psychologically challenging. Currently, receiving support from our friends, family and coworkers involves virtual communication or basic phone calling.
Social media has moved us closer to those we haven't seen or have had little contact with in years. Now, we are encouraged to be socially and physically distant. In this age of advanced technology, we can still stay connected while protecting ourselves and those around us. When front line healthcare workers learn that a patient has tested positive for COVID-19, there may be feelings of isolation with minimal support available during critical patient care.
How can Arjo support these heroic personnel who are on the frontlines putting their own health at risk?
Five years ago, Arjo had the foresight to anticipate our customers' needs by offering live clinical support for our RotoProne® customers. We provide support via phone, email or FaceTime 24 hours/day, 7 days/week, through our LINC line: 844-55PRONE. Nurses, respiratory therapists and physicians, to name a few, have had their questions answered immediately by our critical care consultants providing support and reassurance when using RotoProne.
Just today while answering a LINC call, I spoke to two nurses across the country who had clinical questions related to our RotoProne. Once the issue was resolved, they just wanted to spend a few minutes chatting about these unprecedented times. It warmed my heart to lend an ear and be able to listen to them. Many hospitals are currently understaffed, overworked and undertrained, and Arjo provides a lifeline to them in this time of need.
We're all in this together to flatten the curve...stay safe and be well!
References:
Pearce, Katie. What is Social Distancing and How Can It Slow the Spread of COVID-19? March 13, 2020. https://hub.jhu.edu/2020/03/13/what-is-social-distancing/