Arjo is committed to improving the everyday lives of people affected by reduced mobility and age-related health challenges.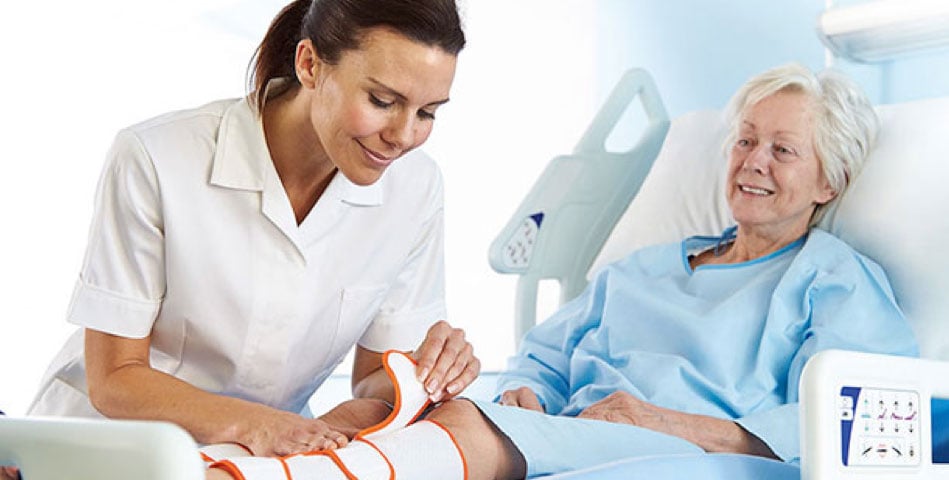 This month, in honor of World Thrombosis Day, we support the efforts to raise awareness of the potentially devastating impact of thrombosis, including deep vein thrombosis (DVT), pulmonary embolism (PE) and arterial thrombosis, among others.
World Thrombosis Day, celebrated annually on October 13, is a global collaborative movement initiated five years ago by the International Society on Thrombosis and Haemostasis (ISTH) to increase awareness of thrombosis and the significant impact on lives around the world.1 This day has been designated in commemoration of the birthday of Rudolf Virchow, a German physician credited with discovering "Virchow's Triad," the three main categories that contribute to the development of deep vein thrombosis:2
Venous stasis
Vascular injury
Hypercoagulability
The overwhelming statistics concerning DVT and PE are not just numbers; they are the faces of some of us, our loved ones, friends, or our neighbors. DVT and PE, collectively known as venous thromboembolism (VTE), does not discriminate and can occur in anyone regardless of age or ethnicity. Most hospitalized patients have at least one risk factor, and the majority of VTE events (>60%) occur during or within 90 days of hospitalization.3
On World Thrombosis Day and every day, Arjo is committed to increasing awareness and patient safety through ongoing support and education, and providing clinically effective solutions to prevent VTE. Now is the time to make sure we're doing all that we can to enhance awareness and reduce the risk of thrombosis of those in our lives and in our care.
To join this campaign and learn how you can make a difference, please visit www.worldthrombosisday.org.
To learn more about our VTE prevention solutions, visit Arjo today.
References:
World Thrombosis Day. www.worldthrombosisday.org.
Wikipedia. Rudolf Virchow. https://en.wikipedia.org/wiki/Rudolf_Virchow. Accessed October 3, 2018.
World Thrombosis Day. http://www.worldthrombosisday.org/issue/hospital-associated-vte/. Accessed October 3, 2018.