As a Registered Nurse, I think about all that is happening in our world today from what it was only months ago. Friends and colleagues have worked tirelessly on the frontlines to fight the pandemic that has changed our society and world in just a short time.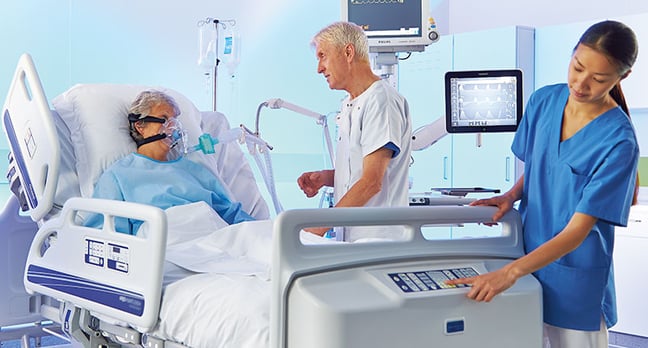 As nurses, we are always the first to help, the first to take charge, and usually the last to take a break. As a wound care specialist, I enjoy working with staff to prevent the development of pressure injuries before they become that complicated and difficult to heal wound. The cost of treatments, specialty dressings, and medications add up over the course of time. The pain and suffering a patient goes through with a pressure injury can have a negative impact on prognosis and decrease patient survivability with many disease processes, including COVID-19.
COVID-19 patients with respiratory compromise and on a ventilator in a critical care unit place them at high risk for pressure injuries. These patients may be hemodynamically unstable requiring the use of vasoactive drugs and medical devices to keep them alive. Add those issues to a patient being immobile and you now have the perfect storm for the development of a pressure injury. Unfortunately, the treatment to keep people alive may contribute to their mortality.
As hospitals struggle to obtain support surfaces for the influx of patients, it is necessary to ensure that higher risk patients are placed on an appropriate pressure redistribution surface. There are active and reactive mattresses, as well as moisture management overlays, that all contribute to the management and prevention of pressure injuries. These mattresses work by reducing friction and shear, and redistributing pressure to decrease interface pressure. The less mobile, higher risk patient may require an active therapy (alternating pressure) surface with advanced microclimate management. These methods reduce the factors of the "perfect storm."
The selection of mattresses will depend upon a number of factors with the most important being a thorough skin assessment. Assessing a patient's mobility status and staff availability to reposition patients are also very important. One must keep in mind whether or not the bed frames and mattresses are easy to clean and decontaminate in order for the potential of cross contamination to be eliminated. The ease of cleaning and the utilization of special features will all contribute to less staff fatigue and better patient outcomes.
For information regarding Arjo's therapeutic support surfaces, medical bed frames, microclimate management and early mobility tools, please contact your Sales Representative or contact Arjo today.