Pressure injuries remain a major concern for care providers in most healthcare settings suggesting the need for continuous efforts by clinicians to accurately conduct risk assessments, provide skin care and mechanical offloading, educate staff and patients, and for researchers to expand the body of knowledge and engage in prevention and management trials.1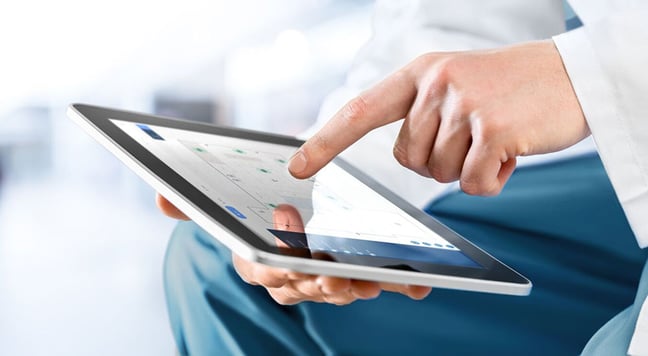 Pressure injuries negatively impact patients and their families, leading to poor quality of life, higher risk of death, and increased burden of care.2 Pressure injuries are also negative quality indicators of healthcare services, resulting in increased need for care and higher costs.3,4
A pressure injury (stage 3 or stage 4) is considered a serious reportable event by the National Quality Forum (Centers for Medicare and Medicaid Services, 2015). CMS established non-payment for pressure injury via National Quality Forum in 2016, and the rate of pressure injuries is considered an indicator of the quality of nursing care a hospital provides. It is widely accepted that the risk of developing a pressure injury can be reduced through best practices such as frequent repositioning, proper skin care, and specialized cushions or beds.5
Pressure injury prevalence is the proportion of individuals within a facility or floor/unit that have a pressure injury within a defined period of time. Prevalence rates provide insight regarding the burden of pressure injuries and the resources needed to address that burden. Facility-acquired pressure injury rates are the number of individuals with pressure injuries at a specific point in time that were acquired within a given facility (also referred to as nosocomial or hospital-acquired).6 The National Pressure Injury Advisory Panel recommends the use of a standardized methodology that allows for risk adjustment and benchmarking.
Arjo's proprietary Pressure Injury Analytics program is a tool that can be utilized to determine pressure injury prevalence rates. This comprehensive one-day study incorporates patient skin inspection and medical chart audit. The study collects data related to leading as well as lagging indicators that contribute to pressure injury, such as patient mobility, nutrition, moisture management, and pressure injury care plan implementation. A comprehensive report provides community-acquired and hospital-acquired prevalence rates, and this data can also be utilized to identify opportunities for improvement, reduce costs by utilizing appropriate support surfaces based on patient need, and enhance overall quality of care.
Visit Arjo to learn more about our Pressure Injury Analytics program and therapeutic solutions for pressure injury prevention and management, or contact your local Sales Representative.
References:
Schmitt S, Andries MK, Ashmore PM, Brunette G, Judge K, Bonham PA. WOCN Society position paper: avoidable versus unavoidable pressure ulcers/injuries. J Wound Ostomy Continence Nurse. 2017;44(5):458–468.
Black JM, Edsberg LE, Baharestani MM, et al Pressure ulcers: avoidable and unavoidable? Results of the National Pressure Ulcer Advisory Panel consensus conference. Ostomy Wound Manage. 2011;57(2):24–37.
Pittman J, Beeson T, Terry C, et al Unavoidable pressure ulcers: development and testing of the Indiana University Health Pressure Ulcer Prevention Inventory. J Wound Ostomy Continence Nurs. 2016;43(1):32–38.
Bernabei R, Manes-Gravina E, Mammarella F. Epidemiology of pressure ulcers. G Gerontol. 2011;59:237–243.
Berlowitz, D, VanDeusen Lukas, C, Parker, V, Niederhauser, A, et al. Preventing Pressure Ulcers in Hospitals - A Toolkit for Improving Quality of Care, 2012.
European Pressure Ulcer Advisory Panel, National Pressure Injury Advisory Panel, Pan Pacific Pressure Injury Alliance. Prevention and Treatment of Pressure Ulcers/Injuries: The International Guideline 2019. Emily Haesler (Ed.). EPUAP/NPIAP/PPIA:2019.