This is the first of a four-part Arjo series on a person-centered approach to designing a long-term or acute care environment. You'll learn about seven factors that are essential to achieve an attractive, efficient environment that endures, and how each influences outcomes in your facility.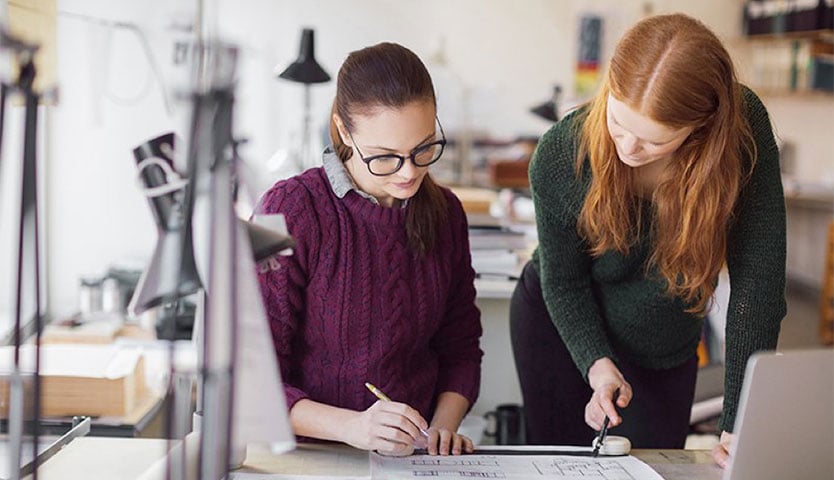 These are the seven essentials in planning and designing person-centered health care facilities:
Residents/patients
Minimizing physical overload
Efficient care
Number of caregivers
Design approach for long-term care and health care facilities
A person-centered approach to health care facility planning and design puts people in the center of the process: residents and patients in long-term and acute care facilities, and caregivers. In this article, we start with residents and patients.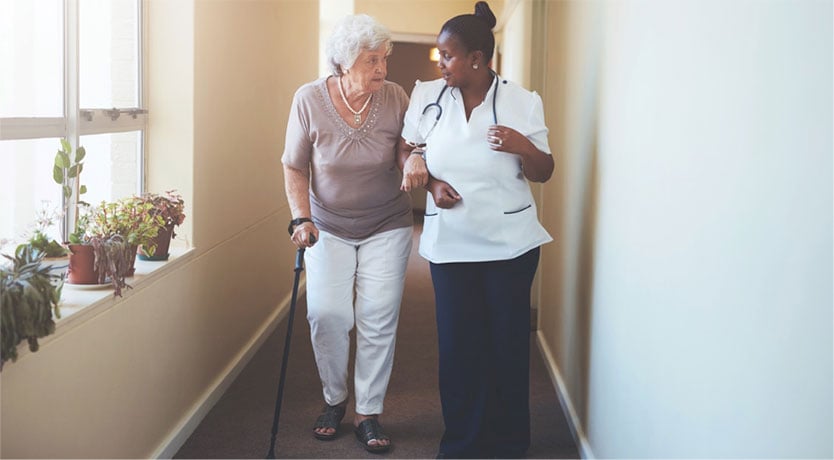 1. Resident-/patient-centered planning
Movement is the focus of people-centered design. Regularly helping residents to sit, stand or walk has significant physical and psychological benefits.1 Getting out of bed stimulates cognitive function and vital bodily functions such as the heart, lungs, bladder, bowel, bone and muscular structure, and circulation. Mobility has been shown to reduce the risk of pressure injuries, depression, infection, eating problems, and decline in muscle strength and skeletal structure.2
Daily hygiene routines provide important opportunities for mobility. Residents usually prefer to go to the bathroom to empty bladder and bowel, even if they are incontinent, and prefer a proper shower or bath. Providing stimulation and activity helps residents be more active and alert, and facilitates the positive effects of mobility.
Look for our next blog post in this series, which discusses health care facility design centered on caregivers and mobility and flexibility.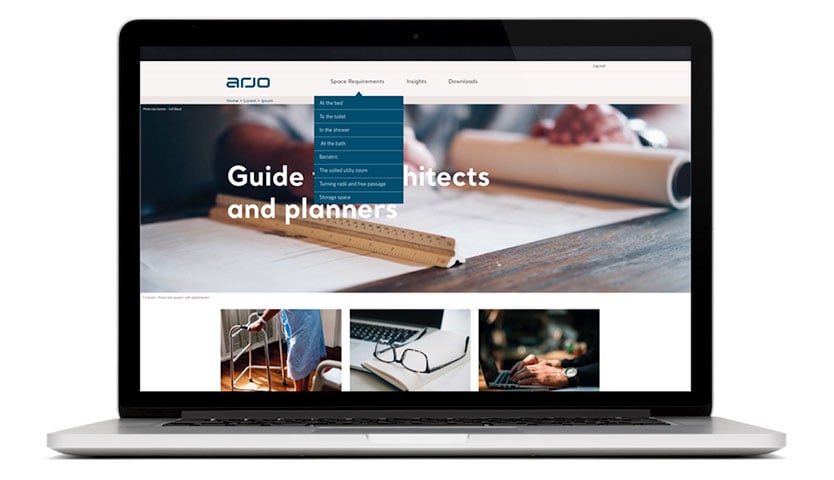 Arjo's architect portal includes a comprehensive selection of plan drawings that detail minimum required working space needed for caregivers to use mechanical aids. These drawings depict individual care situations, and can be selected and combined to match your facility floor plan. Complete drawings are also available for resident rooms, bathrooms and soiled utility rooms.
References:
Gucer et al, 2013
Stuempfle and Dury, 2007