This is the second article in Arjo's four-part series on health care facility design explaining seven key factors in creating a person-centered environment. In this article, we describe design and planning considerations focused on caregivers and mobility and flexibility.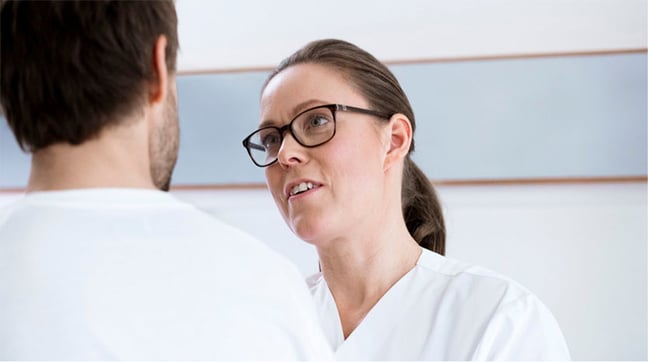 These are the seven essentials in planning and designing person-centered health care facilities:
Number of caregivers
Design approach for long-term care and health care facilities
2. Caregivers
Caregiver is a blanket term for all people who support residents in care facilities.
For caregivers, sufficient space and the right equipment to support resident mobility is critical for multiple reasons. First, more active and alert residents require less assistance. The risk of caregiver strain and injury drops. Well-designed space with proper equipment can also improve caregivers' well-being and allow them to provide better quality care. Staff retention, reduced sick days, increased job satisfaction and decreased costs for the care facility are additional advantages resulting from person-centered design.
As demand for quality health care grows, so will demands placed upon caregivers. A well-designed work environment is a significant factor in attracting and motivating caregivers.
3. Mobility and flexibility
An efficient, person-centered care environment facilitates patient and resident mobility. When the space and layout allows for ergonomic use of mobility aids and equipment, patients and residents can participate more in daily activities and care routines.
As a natural part of aging, elderly residents may become increasingly dependent on caregivers to perform daily activities. In response, their care environment needs to be adaptable to different levels of mobility and cognition.
Look for our next post in this series on person-centered health care facility design. We'll explain the importance of minimizing overload and provide tips that promote efficient care.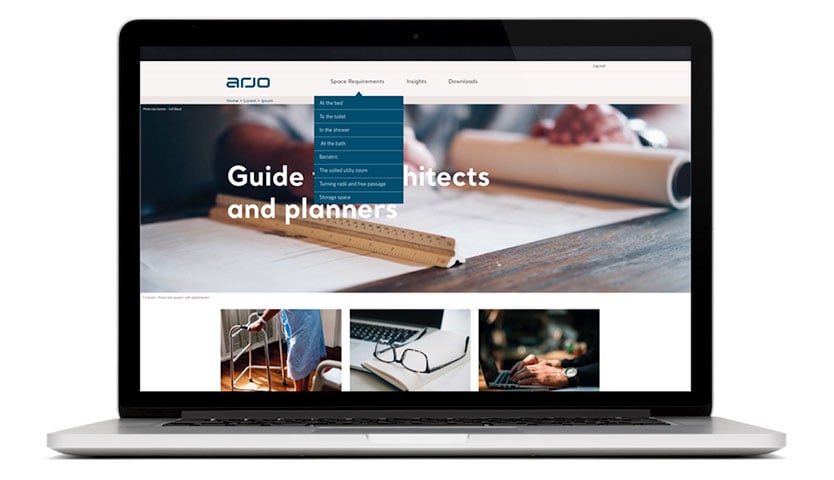 Arjo's architect portal includes a comprehensive selection of plan drawings that detail minimum required working space needed for caregivers to use mechanical aids. These drawings depict individual care situations, and can be selected and combined to match your facility floor plan. Complete drawings are also available for resident rooms, bathrooms and soiled utility rooms.