As part of a series on the seven essentials in planning and designing health care facilities, this article focuses on the sixth and seventh key factors: number of caregivers and design approach.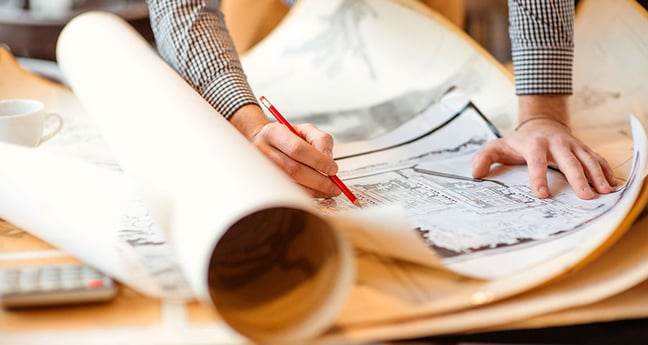 These are the seven essentials in planning and designing person-centered health care facilities:
6. Number of caregivers
Most modern resident handling and hygiene equipment is designed for a single caregiver. With the single-caregiver approach, residents receive more personal attention and calmer care. Single-handed care also enhances caregiver efficiency, eliminating the wait for a colleague to assist. Some policies require that two caregivers transfer a resident with a patient lift. However, typically the second caregiver takes a passive role in supervising the resident. The space requirements recommended in our architectural guidelines focus on the single-caregiver approach. Exceptions may include additional support for plus-size residents or patients with cognitive or behavioral limitations.
7. How to approach planning and designing health care facilities
Let Arjo help with your person-centered care facility design! We have worked closely with care facilities throughout the U.S. to gain valuable insight into care routines and challenges, as well as key factors in planning and designing a care environment. By considering residents' and caregivers' needs, and equipment requirements, we have developed visual tools and examples to make the most of every square foot in your facility design.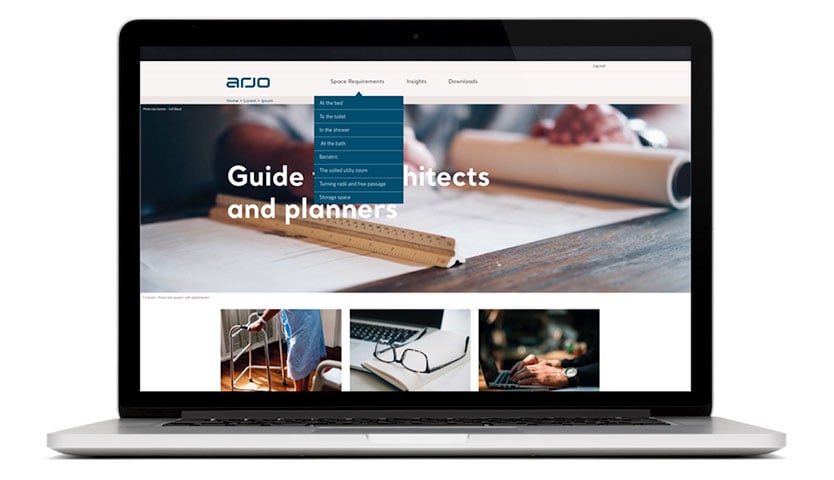 Design your health care space with Arjo's help
Our comprehensive selection of plan drawings detail the minimum required working space needed for caregivers to use mechanical aids as intended. These drawings depict individual care situations rather than full rooms, and can be selected and combined to suit any facility floor plan. Complete drawings are also available for resident rooms, bathrooms and soiled utility rooms, to provide planning guidelines.