As we celebrate National Nurses Week starting on May 6th and ending on May 12th, Florence Nightingale's birthday, the Arjo family would like to extend our sincere appreciation to all the nurses across the country who selflessly make a difference in the lives of others, 365 days a year.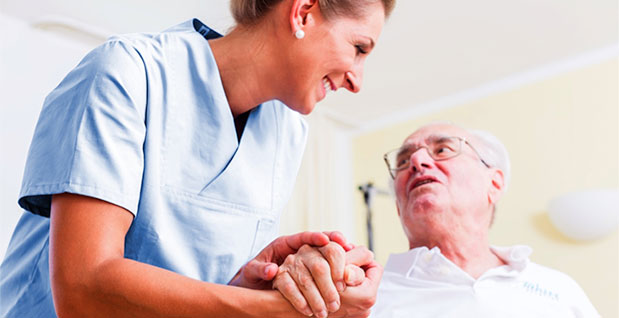 Years ago, as I positioned myself on the edge of the hospital bed, my nurse reached for my hands and asked, "Are you ready, one, two…." By three, I was standing for the first time in over a week. By four, I was laying back down as I felt an enormous rush of blood throughout my body which made me incredibly dizzy. The nurse then said, "I am here for you, we will continue to do this together".
When I think about superheroes, the fictional characters Superman and Wonder Woman come to mind. Merriam-Webster's dictionary defines a hero as "A mythological or legendary figure of divine descent endowed with a great strength or ability".1 The strength and ability of nurses capture this definition every day in their roles within acute care hospitals, surgery centers, skilled nursing facilities and hospice, to name a few.
According to the American Nurses Association (ANA), "Nursing is the protection, promotion, and optimization of health and abilities, prevention of illness and injury, facilitation of healing, alleviation of suffering through the diagnosis and treatment of human response, and advocacy in the care of individuals, families, groups, communities, and populations".2 I lost my breath reading this definition. Simply put, nurses are incredibly devoted warriors and true superheroes in our eyes.
The personal experience I shared is not out of the ordinary, although to me it meant everything during my road to recovery from knee surgeries. What the above definition fails to mention is that nursing entails so much more (i.e. critical thinking skills for clinical decision making, rapid assessments, resuscitation, medication management, bathing, welcoming new life into the world, lending an ear to grieving families and nursing [pun intended] their patients back to health). It takes a SPECIAL PERSON to be a nurse.
Your dedication is the heart of healthcare. Your smile, touch, words, strength, and passion know no bounds. Your comfort, caring and compassion stem from deep within your heart and soul when it may be needed most.
On behalf of all of us at Arjo, we are honored every day to work in collaboration with nurses nationwide in our commitment to improving the lives of people affected by reduced mobility and age-related health challenges.
Thank you to all nurses for all that you do and for your inspiration, innovation, and influence in everything we do.
| | |
| --- | --- |
| | "They may forget your name, but they will never forget how you made them feel" – Maya Angelou |
References:
Hero. (n.d.). Retrieved March 15, 2018, from https://www.merriam-webster.com/dictionary/hero.
American Nurses Association (ANA). "What is Nursing?" Retrieved March 15, 2018 from http://www.nursingworld.org/EspeciallyForYou/What-is-Nursing.