On May 7 to 11, 2019, Arjo will be at the Symposium on Advanced Wound Care | Wound Healing Society (SAWC | WHC) trade show in historic San Antonio, Texas. The largest meeting of wound care clinicians in the United States, it features premier educators, hands-on workshops and a look at the latest innovations in wound healing.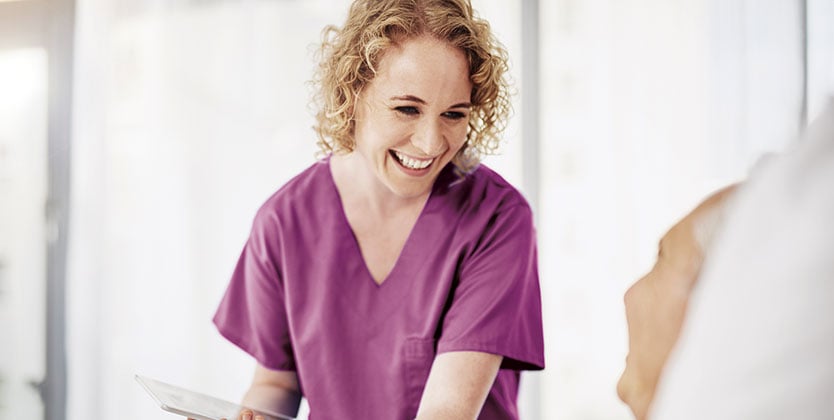 Arjo will feature products including the Total Lift Bed™, which allows just one or two caregivers to gradually move patients on bed rest to a standing position simply by touching a button. Arjo also offers the Citadel™ Patient Care System, an integration between the bed frame and patient therapy system. Citadel includes the C200 powered therapeutic mattress, which provides important communication between the bed frame system and patient therapy system.
In addition to medical beds, Arjo has products that support wound healing in a clinical environment. For moving patients, IndiGo™ allows caregivers to transport patients in hospital beds safely and easily. Arjo's Skin IQ® Microclimate Manager is a single-patient-use mattress cover to help prevent and treat pressure ulcers. Also, the Aura Logic™ seat cushion is used with Aura Logic pumps as an automated, alternating pressure (active therapy) system to relieve pressure in chairs.
While you're at the trade show, stop by Arjo booth #104 to find out more about Arjo's range of solutions, all designed to improve patient outcomes while promoting caregiver safety and ease of use. We look forward to learning about your Acute Care needs and discussing how Arjo can be of assistance.
We look forward to seeing you at booth #104 to learn about your Acute Care needs and to discuss how Arjo's solutions can be of help.