Let's talk in Texas! On April 15 through 17, Arjo will be at the 2019 Argentum Senior Living Executive Conference in San Antonio, Texas. Visit Arjo at booth #652 to discuss how we're continually striving to set a new standard for long-term care.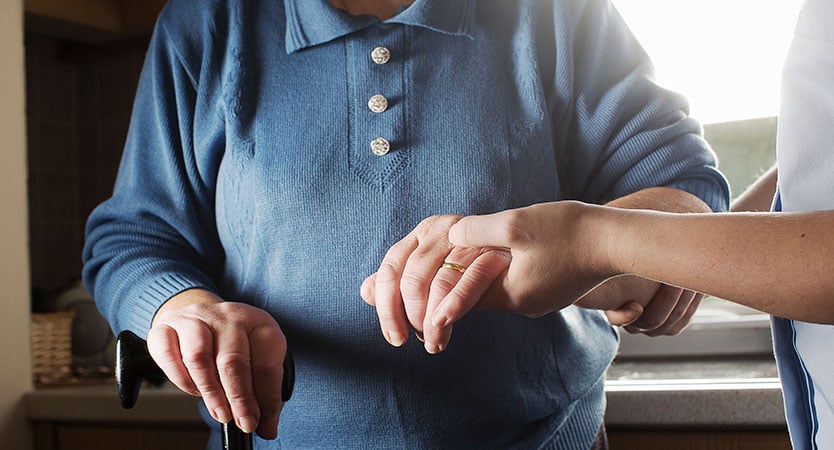 Arjo is dedicated to connecting those with reduced mobility to proven products and strategies to help promote safety and dignity. To achieve that, Arjo has partnered with Atlas to form Diligent® Consulting. Stop by the booth to find out more about how Diligent can assess key strategic areas at your organization and identify opportunities for improvement.
At the conference, Arjo will be featuring products that may assist in making everyday tasks for those in long-term care safer and less stressful for everyone. Some of our solutions that we will highlight include:
Dementia Care: The automated Wellness Nordic Relax Chair® incorporates soothing music and tactile stimulation along with a rocking motion to provide a calming experience¹
Mobility: The SARA® Flex helps transfer patients from a bed, wheelchair or shower chair, always keeping the safety of the patient and caregiver in mind
Falls Recovery: We understand diverse health care situations; and in the event of a fall, a resident can be safely lifted from the floor with the Maxi Move®
Pressure Relief: We will be showcasing our AuraTM Logic seat cushion, which combines excellent pressure relief with superior comfort
Dignity: We understand the importance of dignity, and that's why our Sara Stedy® encourages your residents to take an increasingly active role in their functional rehabilitation
We look forward to seeing you at booth #652 to learn about your long-term care needs and to discuss how Arjo's solutions can be of help.
References:
Rocking Chair Therapy – A non pharmacological approach to comfort and wellbeing. The case for Nordic Relaxing Chair - Whitepaper. January 2019.