Arjo's RotoProne® bed will appear on the FOX medical drama "The Resident" on Monday, March 18 at 8:00p.m. EST/7:00p.m. CST.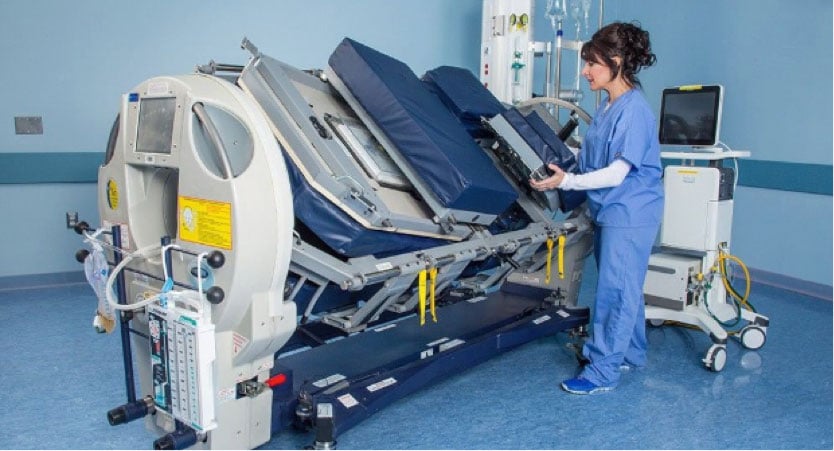 RotoProne Therapy System is a comprehensive method to prone patients. Manually proning critically ill, immobile patients usually requires six to eight staff. With RotoProne, that number is efficiently and effectively reduced to just one or two caregivers.
With the touch of a button, staff can complete bilateral rotation up to 62 degrees, Trendelenburg and Reverse Trendelenburg. You can maximize mobilization and improve V/Q ratio by programming specific prescribed turn angles in degrees along with pause times.
Interested in attending a webinar on the Rotoprone Bed? Our Arjo Academy webinar series reviews the RotoProne bed along with a wealth of other clinician-centered topics of interest. Registering for Arjo Academy is quick and easy. Click here to find out more.