Walk into any hospital around the country and chances are good you'll encounter the word "sepsis" fairly quickly, whether in overhead alerts to the Emergency Room or in text messages to the Rapid Response Team, that a patient is exhibiting early signs of sepsis.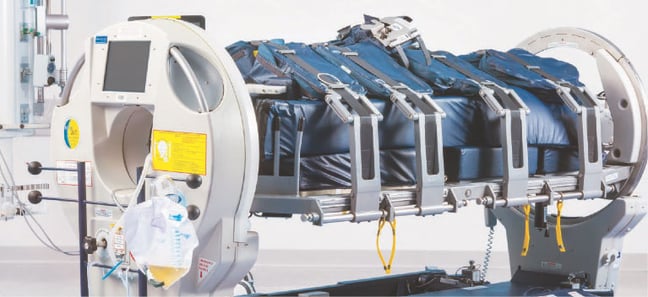 This is due to the Surviving Sepsis Campaign setting the standard to help reduce mortality and morbidity from sepsis. Today, with the COVID-19 pandemic, health care teams are on the lookout for early diagnosis and treatment, as there is already evidence that signs of sepsis and advanced age are tied to poor COVID-19 outcomes.1
Health care has undergone many changes over the past decades and saving lives depend on a proactive approach. Nurses and physicians are part of multidisciplinary teams that no longer sit passively on the sidelines waiting for a diagnosis. Waiting 48 hours for results showing a patient has a positive blood culture may be too late to implement interventions for some. When a Systemic Inflammatory Response Syndrome (SIRS) score is calculated upon a patient's arrival at the hospital, this triggers a call to action among the staff. Immediate interventions are needed to help reduce mortality and help save patients' lives.
Sepsis is one of the main causes of Acute Respiratory Distress Syndrome (ARDS). The guidelines for surviving sepsis recommend prone positioning in patients with severe sepsis-induced ARDS.2 In COVID-19 patients, prone therapy is recommended for those that present with moderate to severe ARDS.3
Arjo is committed to providing prone therapy solutions, automated and manual, to assist in improving outcomes in patients with COVID-19 and other critical illnesses. Making a difference in patients' lives is what we are all about.
To learn more about Arjo's prone therapy solutions to help improve patient outcomes, visit our Coronavirus Resource Center by clicking below.
References:
Beusekom, Mary Van. Old age, sepsis tied to poor COVID-19 outcomes, death. Center for Infectious Disease Research & Policy. March 10, 2020. http://www.cidrap.umn.edu/news-perspective/2020/03/old-age-sepsis-tied-poor-covid-19-outcomes-death.
Plevin, R., & Callcut, R. (2017). Update in sepsis guidelines: what is really new? Trauma surgery & acute care open, 2(1), e000088.
World Health Organization. Clinical management of severe acute respiratory infection (SARI) when COVID-19 disease is suspected: Interim Guidance V 1.2. March 13, 2020. https://www.who.int/publications-detail/clinical-management-of-severe-acute-respiratory-infection-when-novel-coronavirus-(ncov)-infection-is-suspected.