There are 170,000 cases of Acute Respiratory Distress Syndrome (ARDS) each year in the U.S. Seventy-eight percent of patients with ARDS develop it within the first 48 hours of admission.1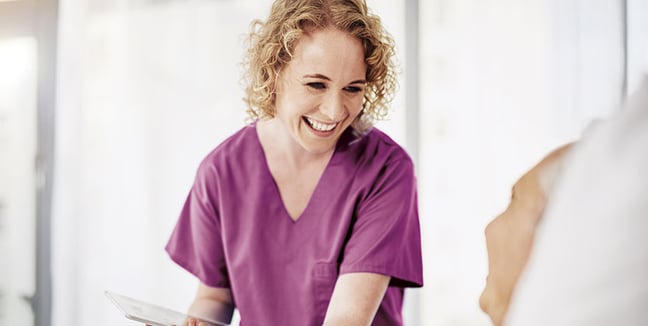 While great strides have been made in reducing the mortality rate over the past 20 years, up to 45% of patients with severe ARDS will not survive.1 According to Bellani et al. (2017), 40% of ARDS cases are never diagnosed. With so many patients misdiagnosed or undiagnosed, effective implementation of standards of care for ARDS can be difficult.
Knowing the clinical manifestations of ARDS and identifying patients who qualify for prone positioning are crucial to providing proper treatment, including early intervention. Low tidal volume, increased PEEP, neuromuscular blockades, and prone positioning are all standards of care.
Evidence demonstrates that prone positioning improves outcomes:
Decreases mortality risk by 50% in patients with moderate to severe ARDS 2
Use of low tidal volume (4-8mL/kg of IBW/PBW) and prone times of >12 hours positively affected ARDS patients' mortality risk3
Increases oxygenation
Maximizes mobilization of secretions
Improves V/Q ratio
Reduces skin breakdown risk
Clinicians face multiple challenges when implementing prone positioning, including patient and caregiver injury. The use of manual and automated proning provide efficient and effective ways to prone patients, improve outcomes and reduce injury risk for patients and caregivers.
Please join us for the Arjo Academy Final Friday webinar, "Prone Positioning for Improved Outcomes", on October 25th at 1:00 pm CST. We will discuss:
The pathophysiology of ARDS
Manual and automated proning
Indications and contraindications for prone therapy
Risks and precautions
Angela Rouse, RN, BSN, Critical Care Clinical Educator, will present our Arjo Academy webinar. Angela joined Arjo in 2014 and brings over 21 years of knowledge to the role, including extensive experience working with critically ill patients in intensive care units, cardiac catheterization and electrophysiology laboratories. She received her Bachelor's Degree in Nursing from William Carey College, and spent the early part of her career as a critical care nurse before transitioning to pacemaker and defibrillator sales with Boston Scientific's Cardiac Rhythm Management division. While with Boston Scientific, she received her Clinical Device Specialist Certification with the International Board of Heart Rhythm Examiners.
Click below to reserve your seat today!
References:
Bellani et al. (2017). Epidemiology, patterns of care, and mortality for patients with acute respiratory distress syndrome of 50 countries. JAMA, 315(8):788-800.
Guerin C., Reignier J., Richard J. et al. (2013). PROSEVA: Effect of prone positioning on outcomes in patients with severe ARDS. New Engl J Med, 386:2159-2168.
Beitler J.R., Shaefi S., Montesi S.B., et al. (2014). Prone positioning reduces mortality from acute respiratory distress syndrome in the low tidal volume era: a meta-analysis. Intensive Care Medicine, 40(3):332-41. doi: 10.1007/s00134-013-3194-3. Epub 2014 Jan 17.