Every day, we learn more as to how the novel coronavirus is impacting society with cases on the rise in numerous locations across the country. Our responsibilities, for our own safety and that of others, include: wear a mask, wash hands frequently, social distance, and stay home as much as possible, among others.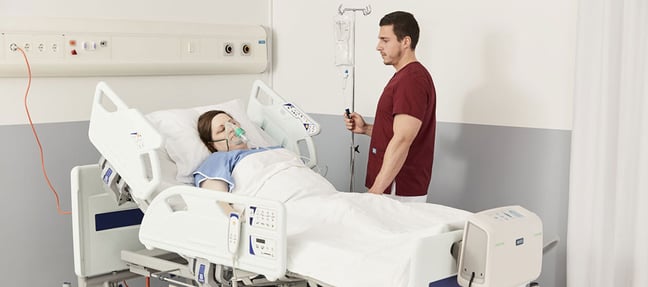 The elderly and individuals with one or more significant health issues, such as diabetes, cardiovascular disease, immunosuppression and/or respiratory comorbidities, are at highest risk for severe COVID-19 illness.
There is no doubt this viral outbreak is devastating and has changed normalcy as we knew it, but what effects has it had on the care of patients and clinical staff? As a wound care nurse, what effects does COVID-19 have on wound healing because of the reduced oxygen supply to the wound bed? It would only make sense that the virus impacts wound healing related to the lack of, or decreased oxygen supply, to the wound bed. This, in itself, would have a negative impact on wound healing in some patients.
Wound care clinicians may be at very high risk of contracting COVID-19 because of the likelihood of caring for high-risk patients with multiple comorbidities; those most likely to be significantly affected by COVID-19. Therefore, it should be imperative that wound care clinicians take every precaution to protect themselves from contracting the virus and potentially spreading it to other patients, staff or family.
Some of the precautions that should be considered include the use of longer wear dressings that do not need to be changed as frequently. There are numerous 7 day-wear surgical dressings available on the market. Higher absorbent or "specialty absorptive/super absorbent" dressings should be considered to minimize patient contact and risk of exposure.
There are also therapeutic support surfaces that may be used to minimize patient repositioning needs utilizing active (alternating) therapy products. Microclimate management overlays, such as Skin IQ®, may also be used to tackle excessive moisture issues of patients with increased sweating due to febrile incidents or wound drainage. Friction-reducing devices, patient lifts, and automated proning beds, such as the RotoProne®, can all play a role in minimizing the number of staff needed to perform patient care and limit exposure.
Wound care has come a long way in the last 20-30 years and in today's environment, it is the optimal time to utilize advanced support surfaces, tools and dressings to minimize patient contact, while still delivering quality care.
For further information, please reach out to an Arjo Sales Representative or Clinical Consultant to discuss all of the options available to meet your clinical needs during these unprecedented times.