Most of us have, at one time or another, enjoyed kicking back and relaxing on our comfortable couch or recliner to binge watch numerous episodes of that brand new television show or even watch multiple seasons in succession. Many of us are guilty of this pleasurable down-time to tune out from reality, which we thought would be beneficial to our mind and body after a long, tiring week. Who would have thought that this enjoyable activity could have an adverse effect on our bodies and be potentially detrimental to our health?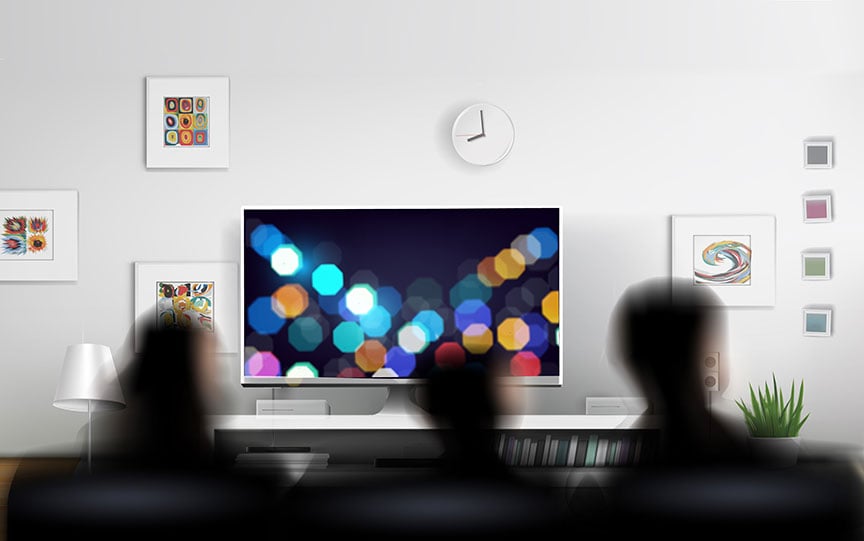 A new study, published in the Journal of Thrombosis and Thrombolysis, has determined that this highly sedentary activity may increase a person's risk of developing venous thromboembolism (VTE), namely deep vein thrombosis (DVT) or pulmonary embolism (PE).1 Conducted at the University of Minnesota, this study consisted of more than 15,000 participants who were followed over a period of years. More than 690 VTE events occurred in those who watched television "very often" and were almost twice as likely to develop a blood clot, as compared to those who watched television less frequently, seldom or never.
Based upon these findings, it appears that television viewing, the most common sedentary behavior in the world, is associated with an increased risk of VTE by promoting venous stasis and increasing thrombotic factors in the blood. Research shows that VTE-related events affect approximately 900,000 people each year in the United States and causes more deaths annually than motor vehicle accidents, breast cancer and AIDS combined.2,3
"Avoiding frequent TV viewing, as well as increasing physical activity and controlling body weight, might be beneficial for VTE prevention" as quoted in this study. As with many other things in life, moderation is the key to good health. Time to moderate binge watching to help avoid this highly preventable condition and for better health.
References:
Yasuhiko Kubota, Mary Cushman, Neil Zakai, Wayne D. Rosamond, Aaron R. Folsom. TV viewing and incident venous thromboembolism: The Atherosclerotic Risk in Communities Study. (February 21, 2018). Journal of Thrombosis and Thrombolysis. https://link.springer.com/content/pdf/10.1007%2Fs11239-018-1620-7.pdf.
Centers for Disease Control and Prevention. Venous Thromboembolism: A Public Health Concern. American Journal of Preventive Medicine. (April 2010); 38 (4 Suppl): S495-501. https://www.cdc.gov/ncbddd/dvt/data.html
Office of the Surgeon General (US); National Heart, Lung, and Blood Institute (US). The Surgeon General's Call to Action to Prevent Deep Vein Thrombosis and Pulmonary Embolism. Rockville (MD): Office of the Surgeon General (US); 2008. https://www.ncbi.nlm.nih.gov/books/NBK44178/pdf/Bookshelf_NBK44178.pdf