Arjo's tagline "with people in mind" is also our brand's promise; a reminder that every decision we make is based on first-hand experience and knowledge that quality care is as much a social experience as it is a medical one. That the path to well-being is always easier with a dedicated, compassionate and trusted partner by your side.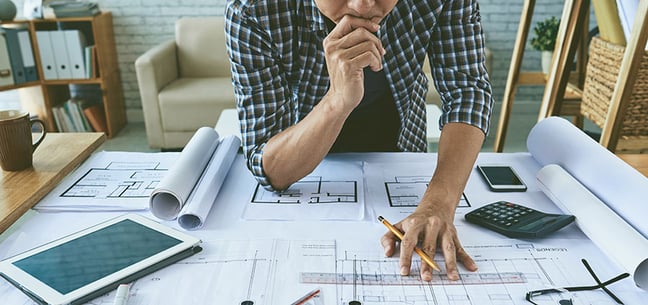 For over 60 years, Arjo has worked alongside care facilities, gaining valuable insight on day-to-day care routines and challenges. Our practical tools assist facility planners in reaching their design goals. When designing a care environment, the people — long-term care residents, acute care residents and caregivers — are at the center of the planning process. This focus on people is essential to create an attractive, sustainable environment for today's real world and for the future.
Resident and patient mobility is a critical component of creating an effective, efficient care environment. The layout must provide suitable space for ergonomic use of mobility aids and equipment that enable patient participation in activities of daily living.
Arjo's comprehensive selection of plan drawings reflect our decades of industry experience. These drawings detail the minimum required working space for caregivers to effectively use mechanical aids to complete tasks safely and efficiently. Rather than showing full rooms, the drawings depict individual care situations. This allows care facilities to select and combine specific features to suit their facility floor plan and individual needs.
The Arjo Guide for Architects and Planners Web Portal reveals the passion and expertise we bring to improving caregivers' work environment and to increasing quality of life for the patients they serve. Click below to learn more.