Breast cancer, the second most common cancer among women in the U.S., occurs in one out of every eight women (12%) over the course of her lifetime.1 According to the American Cancer Society, incidence rates of breast cancer have increased by 0.4% per year and estimates show that greater than 260,000 women will be diagnosed with breast cancer in 2019 alone.1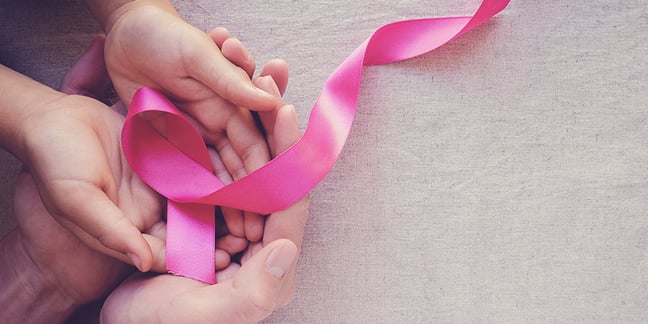 October is known as National Breast Cancer Awareness Month, an annual health campaign to raise awareness about the importance of early detection of breast cancer. This campaign is showcased by the color pink and the use of pink ribbons in various events and activities to spotlight the fight against breast cancer.
Unfortunately, a chronic, incurable complication that may occur secondary to breast cancer treatment is lymphedema. Lymphedema is an abnormal buildup of fluid in the soft tissues of the limb caused by the surgical removal of, or damage to, the lymph nodes occurring months to years after cancer treatment has concluded. Therapies commonly prescribed to help treat and manage this condition may include several modalities, such as:
Intermittent pneumatic compression systems (also known as lymphedema pumps)
Compression bandaging
Elastic stockings
Limb elevation
Exercise
The purpose of these therapies is to reduce fluid accumulation in the soft tissues, restore functionality and mobility of the limb, and help improve quality of life in those affected by this medical condition.
Arjo offers a full range of intermittent pneumatic compression systems for the management and treatment of lymphatic and vascular conditions, including lymphedema, venous insufficiency and venous stasis ulcers. Our Flowtron Hydroven systems have been designed "with people in mind" by providing safe, effective, and comfortable compression therapy to reduce edema, enhance circulation and promote wound healing in the hospital setting to the clinic to home care.
Click below to learn more about our intermittent pneumatic compression therapies today.
References:
American Cancer Society. How Common is Breast Cancer? http://www.cancer.org/cancer/breastcancer/detailedguide/breast-cancer-key-statistics. Accessed on September 17, 2019.