Please join us at Arjo booth #739 at the CHEST Annual Meeting in New Orleans, October 19-23. We'll showcase RotoProne®, the comprehensive system to simplify prone therapy in the critical care setting.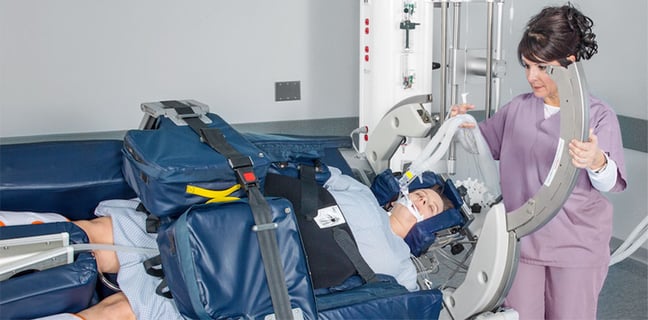 With RotoProne, bilateral rotation, Trendelenburg and reverse Trendelenburg can be accomplished with the touch of a button with only one or two caregivers. Prone therapy helps maximize secretion mobilization and improve V/Q ratio.1
In the Arjo booth, you'll also learn how the Total Lift™ aids early mobility in critical care, transitioning patients gradually from bed rest to full standing. Discover how the Sara® Combilizer can enhance recovery for high-risk, ventilated patients who were once deemed inappropriate for mobility.
We look forward to seeing you at the CHEST Annual Meeting and talking with you about your critical care challenges. At Arjo, everything we do, we do with people in mind.
References:
Mackenzie, CF. Anatomy, Physiology, and pathology of the prone position and postural drainage. Critical Care Medicine, 2001;29(5): 1084-1085.