Please stop by the Arjo booth #521 at the 2019 American Nurses Credentialing Center (ANCC) National Magnet Conference in Orlando, October 10-12.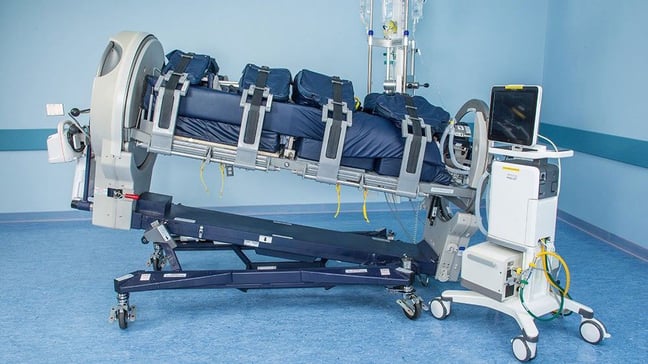 We'll showcase RotoProne®, the comprehensive system to simplify prone therapy. With the touch of a button and only one or two nurses, RotoProne accomplishes bilateral rotation, Trendelenburg and reverse Trendelenburg. Prone therapy helps maximize secretion mobilization and improve V/Q ratio.1
In the Arjo booth, you'll also learn how the Total Lift Bed™ aids early mobility, transitioning patients gradually from bed rest to full standing. Discover how the Sara® Combilizer can enhance recovery for high-risk, ventilated patients, and learn how the Sara Stedy® allows one nurse to transfer patients safely and easily.
We look forward to seeing you at the ANCC National Magnet Conference, and talking with you about your day-to-day nursing challenges—and rewards. At Arjo, everything we do, we do with people in mind.
References:
Mackenzie, CF. Anatomy, Physiology, and pathology of the prone position and postural drainage. Critical Care Medicine, 2001;29(5): 1084-1085.